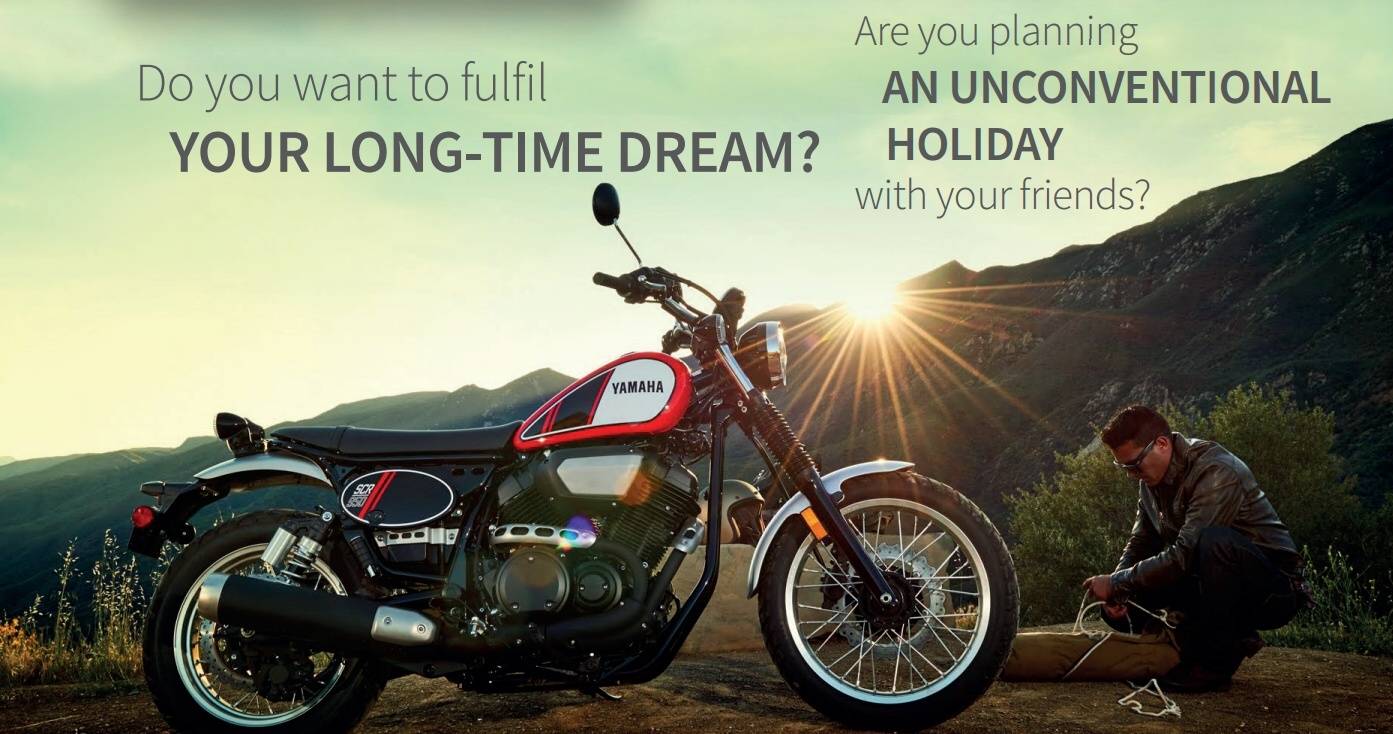 RENTAL OF MOTORCYCLES AND SCOOTERS
ONLINE reservation www.MOTOPUJCOVNA.cz
Motorcycle rental Our motto is to fulfil the dreams and wishes of everyone who wants to see the world from the perspective that only a ride on a motorcycle can offer. For single-track vehicle fans (and not only for them), we have prepared a varied offer of new motorcycles in several categories and volume groups, which are fully insured for rides all over Europe. Therefore, nothing will prevent you from enjoying a bike trip or holiday with your friends or business partners via our rental store. Are you thinking about buying a Yamaha motorcycle and would you like to try it out first? We have prepared a short-term bike rental programme for you so you can go for a test drive.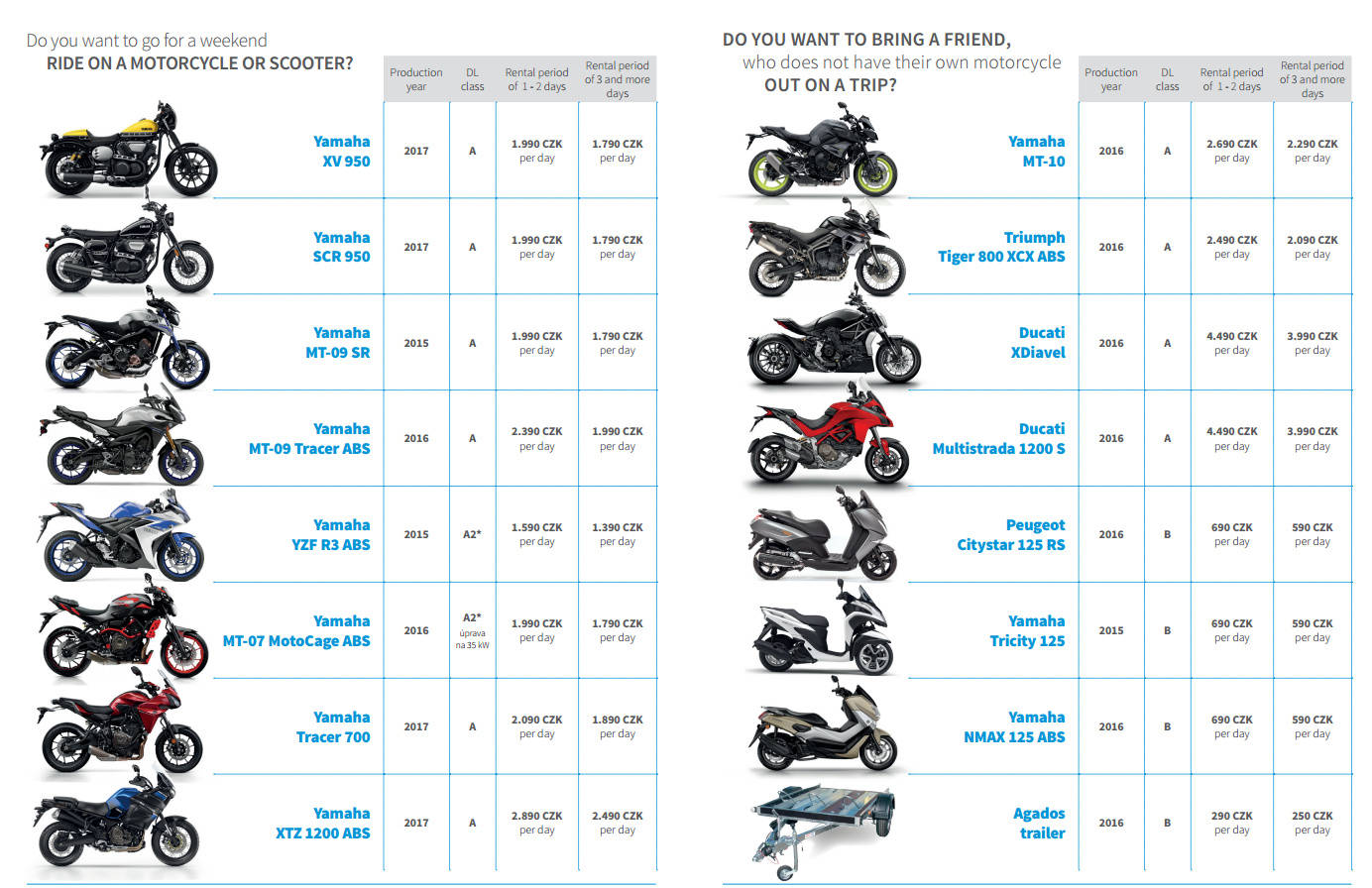 10 reasons why you should rent a motorbike WITH US:
1) we only rent new or demo motorbikes
2) we do not limit or separately charge travelled kilometres
3) we mainly rent the latest models with the option of a test ride before rental
4) you choose the place where you will pick up the motorcycle (upon agreement)
5) attractive prices with long-term rental of motorcycles
6) rented motorcycles can be used all over Europe
7) possibility of renting optional extras and accessories
8) the rental fee is not charged in the event of the subsequent purchase of the rented motorcycle from our current offer
9) all of the rented motorcycles are insured against theft and accident all over Europe
10) you always have a motorcycle in a 100% technical and visual condition

Rental of accessories:
We only rent accessories and clothes together with motorcycles. We have helmets and jackets, boots, navigation systems and other accessories in a limited extent corresponding to the composition of the motorcycles in the motorcycle rental.
Scooter helmet* 90 CZK / day
Integral helmet* 120 CZK / day
Tank bag including a tank adapter 100 CZK / day
Side bags including a carrier 150 CZK / day
Side cases including carriers, except for Ducati 200 CZK / day
Top case 150 CZK / day
Waterproof overall 60 CZK / day
Warning vest 40 CZK / day
Canvas motorcycle cover 50 CZK / day
Massive chain lock 40 CZK / day
Disc lock 30 CZK / day
Navigation including a holder 100 CZK / day
Jump starter backup source 12V 90 CZK / day
Rental price includes 21% VAT. *The prerequisite for renting a helmet is a purchase and use of a basic balaclava (price 89 CZK). You keep the balaclava after you return the helmet. The compatibility and availability of cases, bags and tank bags needs to be consulted beforehand. It is not always possible attach these accessories to every motorcycle in our offer, or they may not be available on the rental date you choose. Accessories may only by rented together with a motorcycle.
CONTACTS: